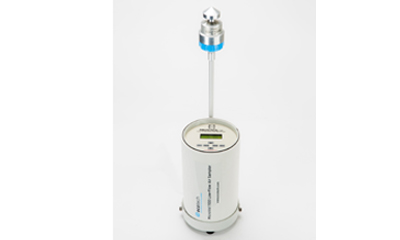 The MicroVol 1100 low volume air sampler provides a flexible sampling platform for PM10, PM2.5 or TSP particulates and basic meteorological parameters.
The MicroVol 1100 is designed for monitoring both indoor air quality as well as outdoor. The MicroVol 1100 is a low power, low noise instrument that can sample particulates in residential or workplaces whilst using minimal power and causing minimal distraction.
The MicroVol 1100 uses active volumetric flow control that maintains a constant flow rate (3LPM), ensuring accurate measurement of particulates no matter the particulate loading.
Indoor Sampling
· Low power consumption
· Quiet operation-ideal for indoor air quality studies
· Volumetric flow control automatically corrected to standard reference temperature
· Ultra-efficient, long life DC pump delivers flow rates of 1.0 to 4.5 L/min
Outdoor Sampling
· Wind direction and speed used to activate/de-activate sampler
· Fence line monitoring available with a network of samplers
· Built for all conditions – lightweight, rugged weatherproof construction
· Can operate via battery or solar powered sources (optional).
Enhanced Communication
· RS232 output for data collection and remote communication
· Filter block and instrument error alarms available
· Total control of instrument remotely from PC
· Simple programming of sampling periods, including daily and weekly programs, with in built "1-in-X day" sampling
· 150 (averaging period is user selectable, e.g. 75 hrs of 30 min averages)
· Operation voltage 12 VDC
· Battery pack life up to 40 hrs sampling from fully charged battery pack